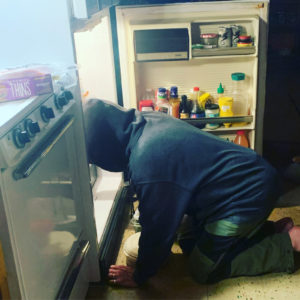 My day today? I went to get some grocks. Again. I went to Pat's today. I love Meijer but I also like to support local grocery stores and Pat's is a good one.
I went through the U-Scan. I put a green pepper on the scanner expecting to have to look it up, I was totally surprised when the musheen showed me a picture of green peppers and one other thing. I clicked on the green pepper and entered the quantity. I shouted (politely) over to the U-Scan cashier "this thing is REALLY SMART". She said, "actually it takes a picture." Oh, okay. And oh man, how cool.
Most of the rest of the day I slow-cooked a batch of enchiladas. I mean I cooked the chicken. And then I chopped green pepper and onions. And then I put the sauce together. And when the chicken cooled, I sliced it up. Eventually I slowly put it all together. And guess what. We ate the whole darn thing.
We have a lot of people here for overnight, which is very fun, and a couple of Mouse's friends came to visit this afternoon. They were soooo much fun.
Here is the GG rummaging the refrigimatator for food for his sandwich for tomorrow.